All our products are manufactured in France and are available in made-to-measure sizes
The Atelier Pichon range is manufactured in France and is available in custom sizes. The large range of types of netting available and the variety of finishing and fixing techniques allows us to satisfy the expectations of our customers. We hope to count you among them in the near future.
Atelier Pichon nets are available in many different materials: cotton, natural latex, polyester, polypropylene, and polyamide. We also offer a large range of netting using TREVIRA CS, which is fire and smoke retardant, from our experience in the aeronautic field.
Specialists in the manufacture of knotted netting, our Atelier Pichon offers a large choice of links, materials and colours for this type of netting.
Made up of links knotted together by hand, they are as solid as they are flexible. These nets can be knotted into specific shapes by changing the size of the links to take the form of a trapezium or a crib for example.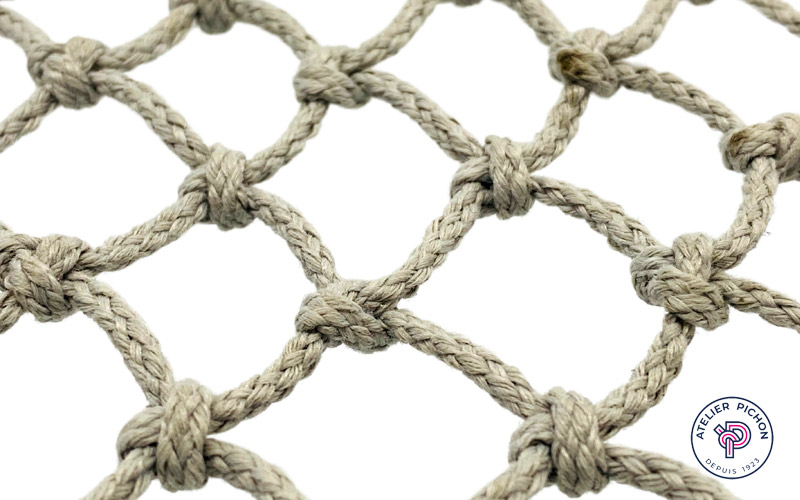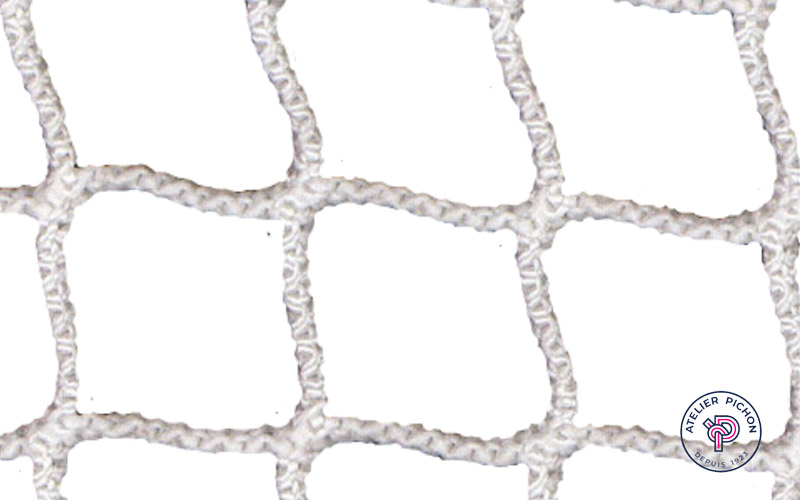 Plaited, woven or welded nets
Sought after for its strength and its light weight, the Atelier Pichon plaited, woven or welded netting has numerous practical applications. In the home or out-of-doors it is popular for different uses: as a safety net against falling objects or people, sports nets, organising, etc.
This plaited, woven or welded netting is available in many colours and materials (polyethylene, polypropylene, polyamide or polyester). Its square or hexagonal links are available in large sizes.
Characterised by the suppleness of its links, elasticated net can be used to cover and hold large objects and guarantee safe and secure transportation. Our nets are plaited from polypropylene cables which are both solid and elastic. They can withstand high pressure and are available in link sizes of between 2 mm and 20 mm.
The link size can be adapted depending on its use. Our elasticated nets can be used as luggage restraints in vehicles or on bicycles, or as load restraints in utility vehicles. They can be made in various shapes.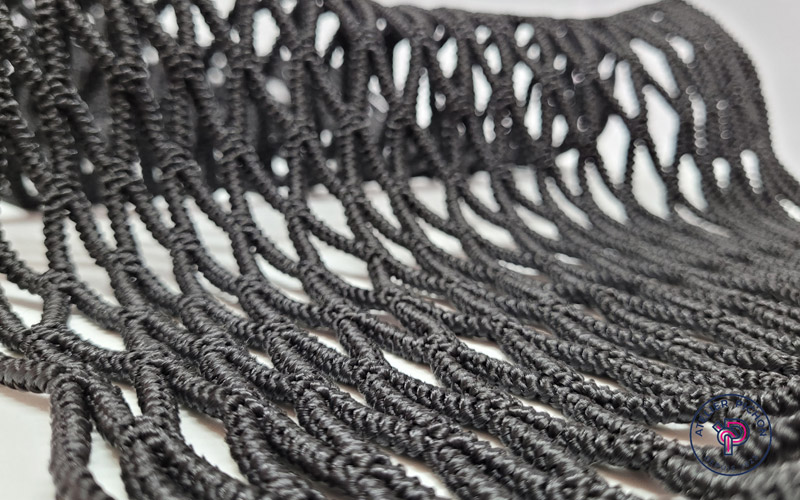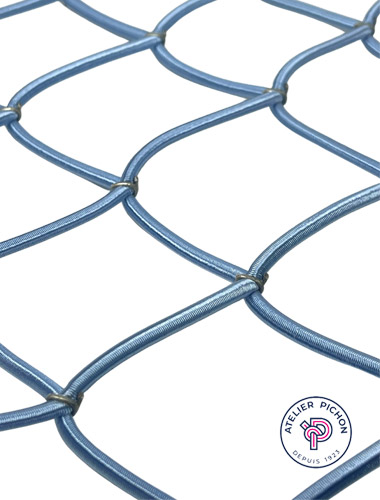 Manufactured with small crimping staples at each link knot, stapled nets made from bungee cords keep their flexibility whilst gaining in solidity. They can withstand high pressure and are available in polypropylene in diameters ranging from 2 mm to 20 mm.
They can be used to secure loads which are both heavy and bulky. They can also be used to cordon off danger zones.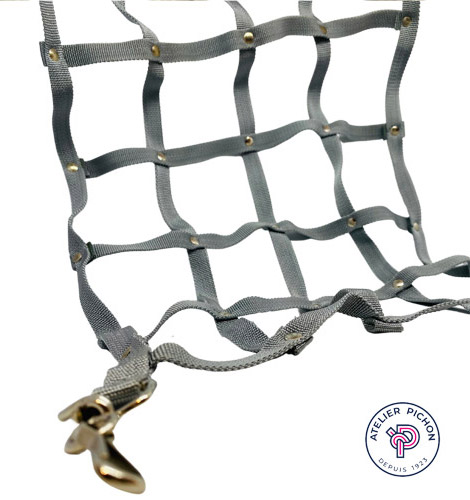 Recommended for its unique solidity, riveted netting is made from straps of various sizes.
This highly resistant net is ideal for securing or transporting heavy objects and is usually mounted on carabine hooks to ensure the reliability of its hold.
Want to know more
about our nets ?
We adjust each of our supports and fastenings depending on the characteristics of different nets to satisfy Atelier Pichon's aim for excellence and the expectations of our customers.
Want to know more about
our brackets and fixings ?
Our Atelier has been able to diversify its offer to meet your needs as closely as possible. We also offer a wide variety of bungees and straps. Thanks to our diversified offer, you will find the solution to your needs in order to attach, store and strap all your products.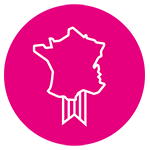 Manufactured
in France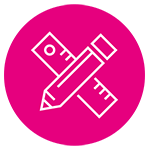 Made
to-measure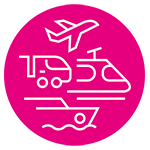 Leader in the field
of transport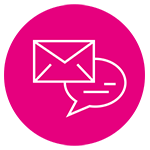 We are
at your service